Scalable Vehicle Data Analytics Platform
SenSight's IoT Data Analytics Platform has been developed from grounds up to support IoT data processing and related analytics use cases, including real time querying, event handling, historical data analytics and machine learning. Platform deploys modern, big data architecture to ensure scalability, high uptime, flexibility to support new features and high performance for potentially infinite number of connected devices.

The platform has been customized and deployed for Connected Vehicle and Telematics applications at scale as part of AutoWiz Telematics Platform. AutoWiz Telematics Platform has built-in business logic support for a variety of telematics use cases applicable in Automotive, Mobility and Insurance domains. As an end to end Platform, AutoWiz Telematics enables our customers to derive value from the Vehicle big data and launch, operate and scale innovative services and solutions that help drive their business forward.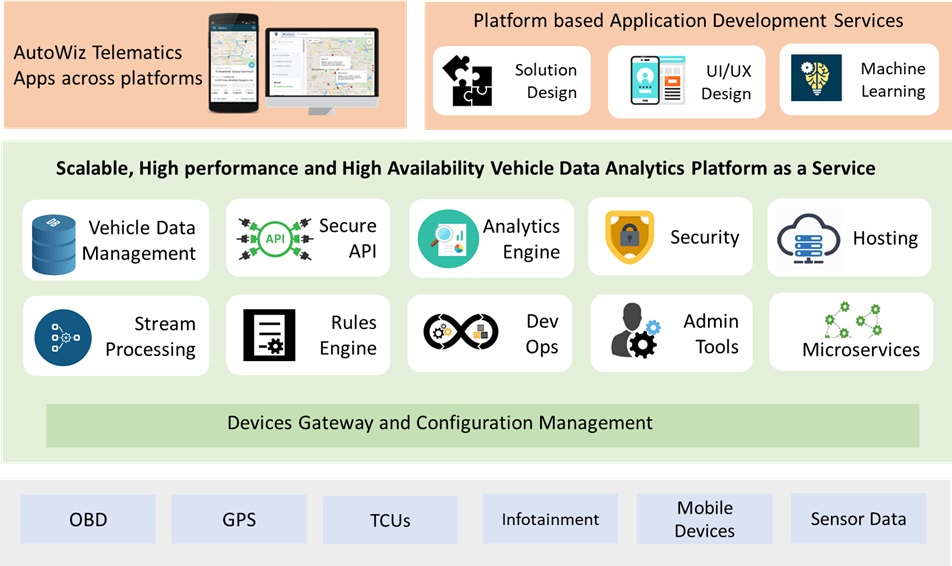 Key Platform Architecture Features
Device Agnostic - Can support a variety of IoT devices via the customizable Device Gateway layer.
Extensible MicroServices Architecture to support incremental addition of services and features
Scalable Architecture to support Millions of concurrent Users and Connected Devices
Cloud Agnostic - Platform has been tested to work on Amazon AWS, Microsoft Azure and Google cloud GCP. Not tied to a particular provider
Secure API access to support customized App development and third party integration
Geared for rich Customer Data Analytics/Machine Learning, Driving Engagement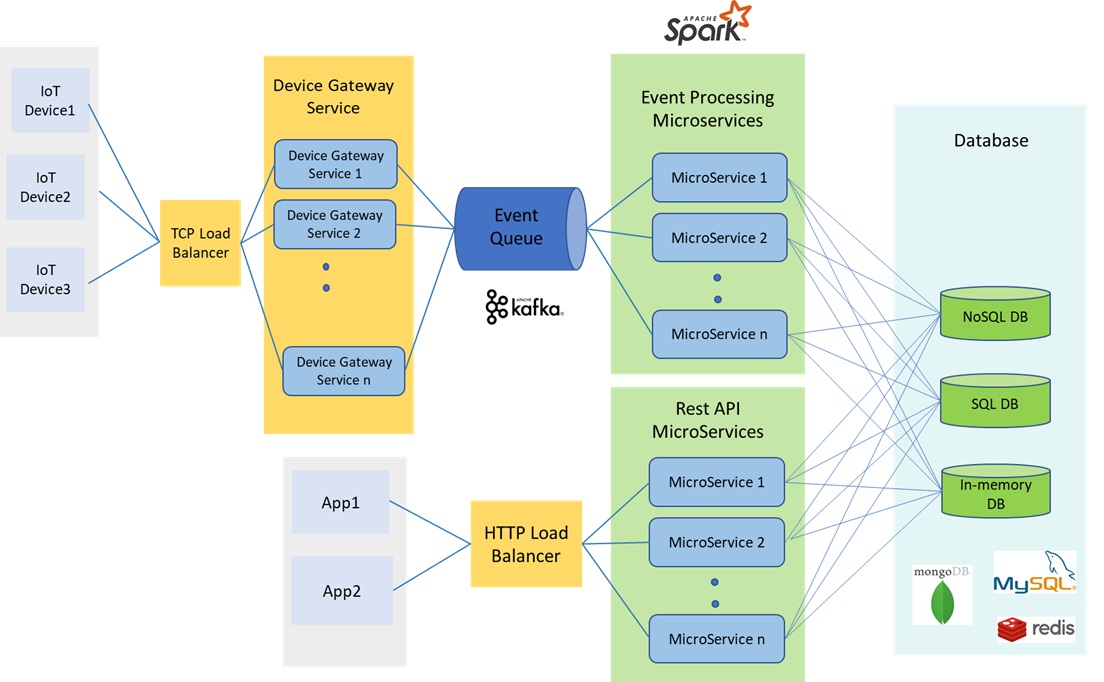 Vehicle Big Data Processing Flow
Micro Service Architecture enabling independent development, high scalability and maintainability
Scalable Event processing architecture allows ingestion and processing of large volume of IoT data in near real time
High Availability - runs multiple instances of micro service across multiple virtual machines in a cluster
Secondary "database replication" server for quick recovery. Diagnostic monitors continuously monitor variety of sub-systems.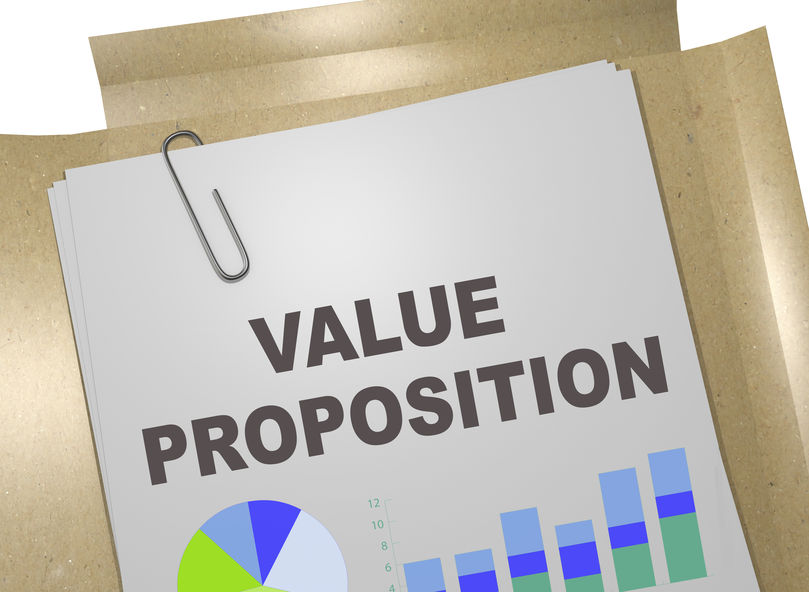 Value Proposition for Customers
Fully managed - End to End Platform as a Service cuts your time to market
Flexible - Use services that are suited for your use case. Backed by SenSight's Customization Services
Powerful - Based on modern, big data technologies, capable of handling unlimited amount of data
Lower Cost - Pay as you go pricing, much lower than building your own platform
Case Studies
Browse through some of our recent work in the domains of IoT, AI/ML and Cloud.
All
IoT Device
AI and ML
Cloud and Big Data
Web and Mobile App